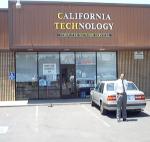 California Technology (C-Tech) was established in 1990 and has developed an outstanding reputation for excellence by maintaining complete customer satisfaction and providing state-of-the-art quality computers.

Our service facility is second to none and well able to handle all of your computer needs.

Our technicians are among the best. They are fast, efficient, knowledgable and courteous.

Our highly trained sales team has extensive computer experience and are here to help you make the right choice when it comes to purchasing a computer.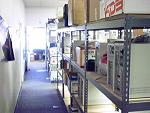 All our systems are made with the highest quality components available. We do not substitute parts of lesser quality to save a few dollars. We only include parts in our systems that have been thoroughly tested to work properly and reliably in our demanding applications.

Each system is assembled and tested by experienced technicians who have the quality of our product as their first priority.

We make computers into tools that work FOR you so you don't have to work ON them! You work WITH them!